Adoption Authority: Package 2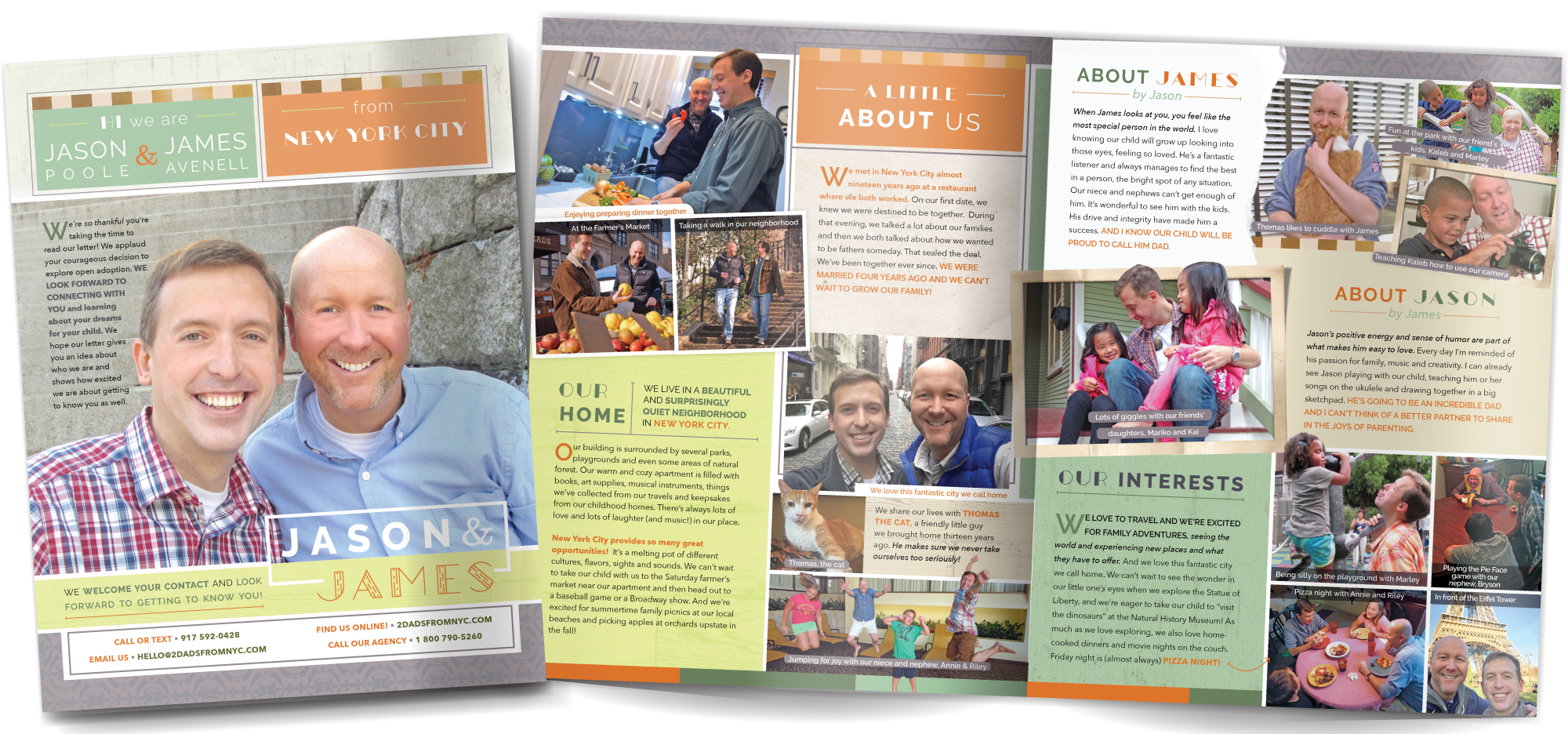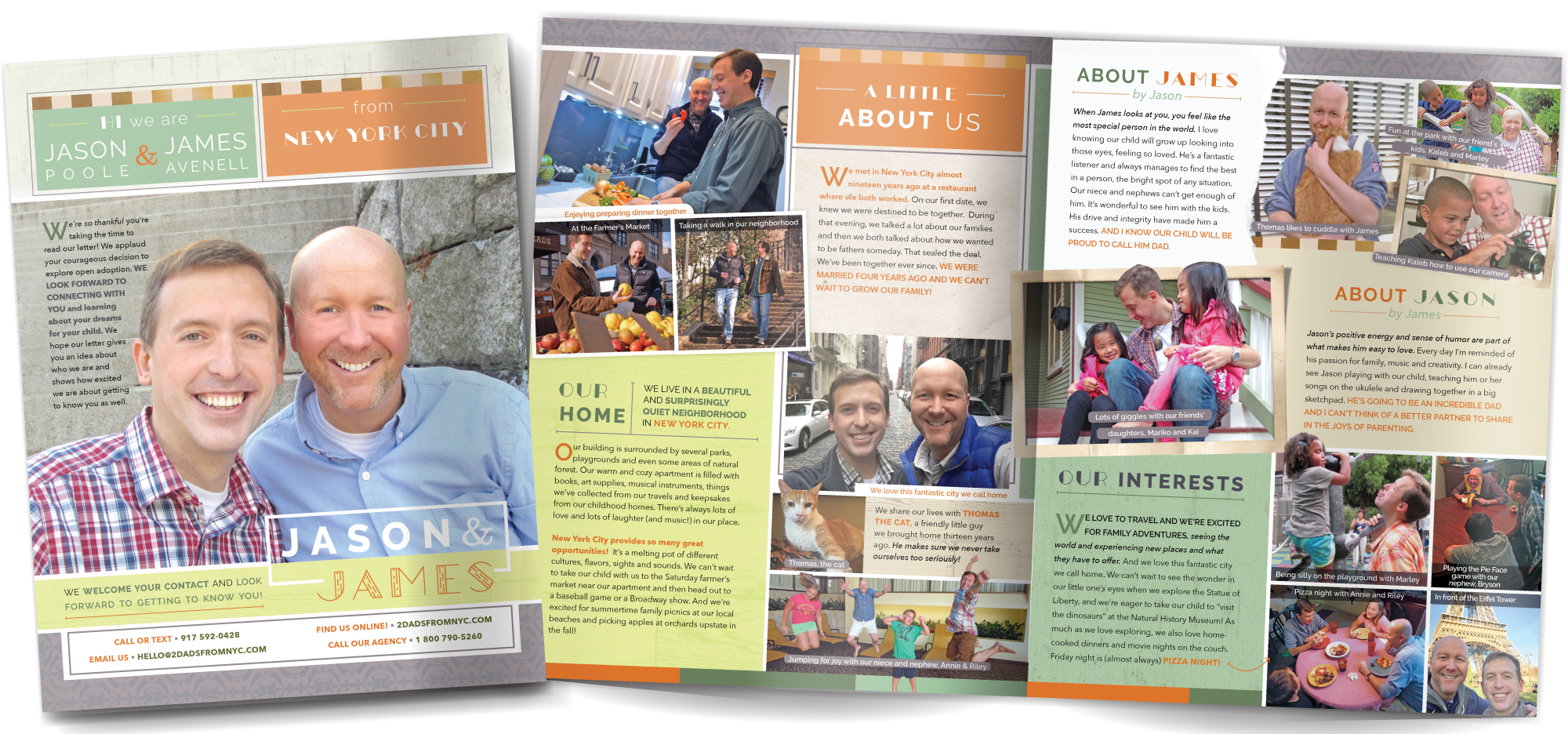 Adoption Authority: Package 2
Adoption profile design + online profile listing + social media posting
We'll be teaming up with the creative geniuses at Our Chosen Child. We will develop a 16 page profile which includes several large photo spreads, lots of fun facts/lists/quotes. Your custom design will meet all of your agency specs. We will work with you to edit your text, assist in photo selection, and create a personalized profile that meets your preferred style and color choices. All profiles will be sent to you for review prior to completion. Once proof is approved we will create your online profile listing!
Your page will include:
A listing on the main "Waiting Families" page
Your profile
A photo gallery/slideshow
A welcome/closing message
A bulleted list of "fun facts"
An optional video
A post to your agency's social media page(s) as well as ours

Ready to Begin?
Need Updates?
← Back to Adoption Authority Packages