How do I use online tools from Hopefully Parents for my adoption outreach!?
Today, everyone is getting online for one reason or another. With the increasing popularity of promoting yourself, your business and your life online and with social media, we get the same question 'how do I get my adoption profile online?' Well it is quite simple! Hopefully Parents has a great way to share your adoption profile, your photos, your contact information and so much more! Hosting an online profile with Hopefully Parents will allow you to have a home page to send all potential parents considering adoption. As you are doing your own outreach through social media, connecting with friends or giving outreach cards, having a link to personal adoption page is a great feature!
A Hopefully Parents hosted page is a one-time fee that gives you your own private personal page with minimal effort. You will get your own web address to share with the bonus of Hopefully Parents building and designing it for you. Your profile will be online and ready to download, plus you can add special features! The best thing about hosting your adoption outreach with Hopefully Parents is that you will gain a consistent look of your profile booklet to your webpage and there is no competing with other adoptive families on large websites. When you share a link to your page, the expectant parents considering adoption see YOU and only you. You are not lost in a mass listing with hundreds of other couples for you to feel like you are competing with.
Hopefully Parents has Tons of Benefits!
Pictures always catch the eye of potential adoptive parents! If there are some favorite photos that didn't make it into your adoption profile, but they share who you are as hopeful adoptive parents, you can add them to your photo gallery on your page. You can add personal captions to describe the photo and now anyone can view your photo gallery to get to know you better. Your gallery can be updated with new photos as you travel, celebrate holidays or birthdays and enjoy your life with your family and friends.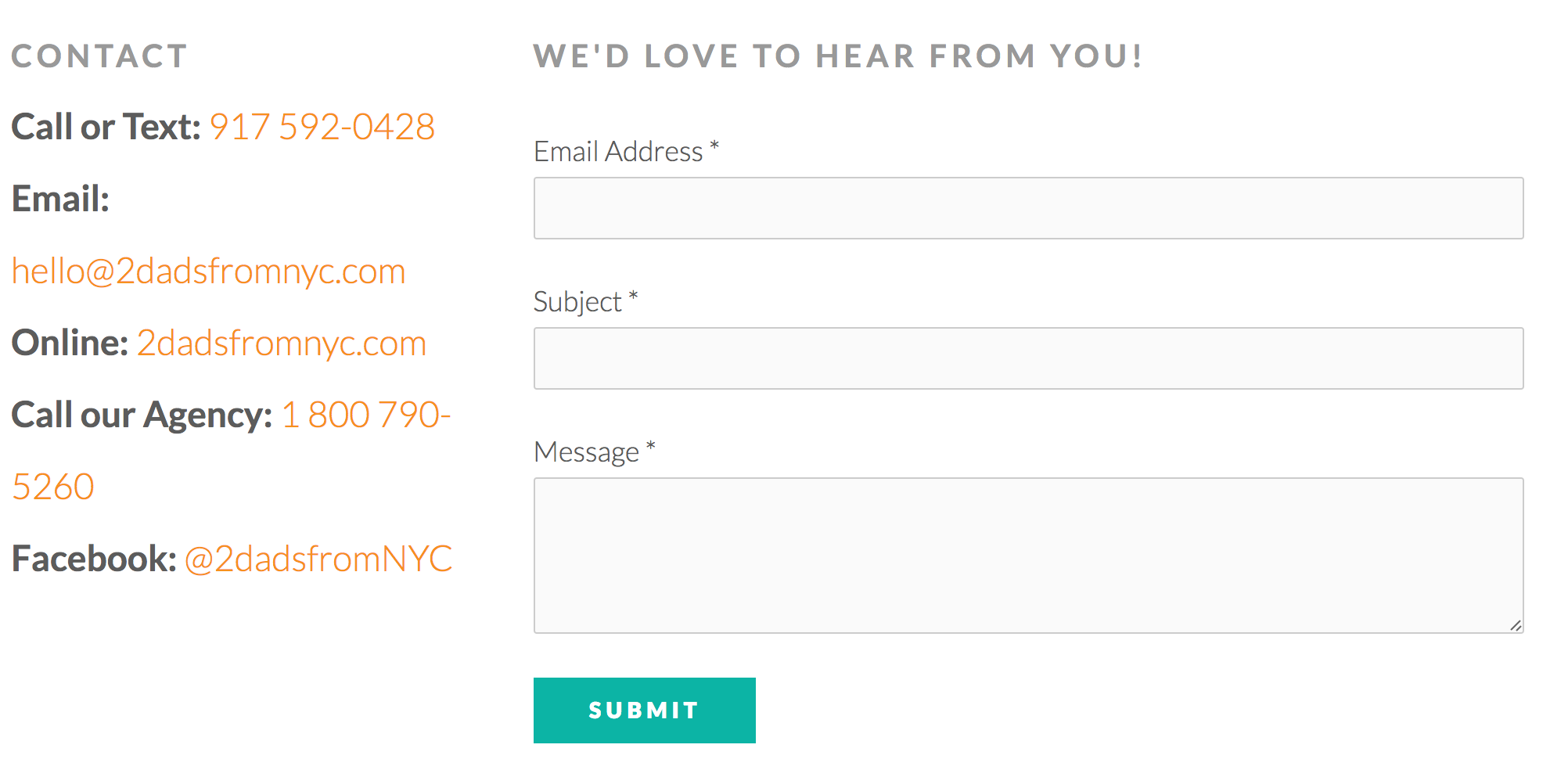 Contact info is the most important information that you need on your Hopefully Parents page and any other form of connecting that you may use. You will have a beautiful profile, loving photos and a happy video, and this will be the way that potential adoptive parents will connect with you. Add all forms of contact on your online page. This will give anyone trying to connect with you a comfortable option. Some people prefer to email or text over calling.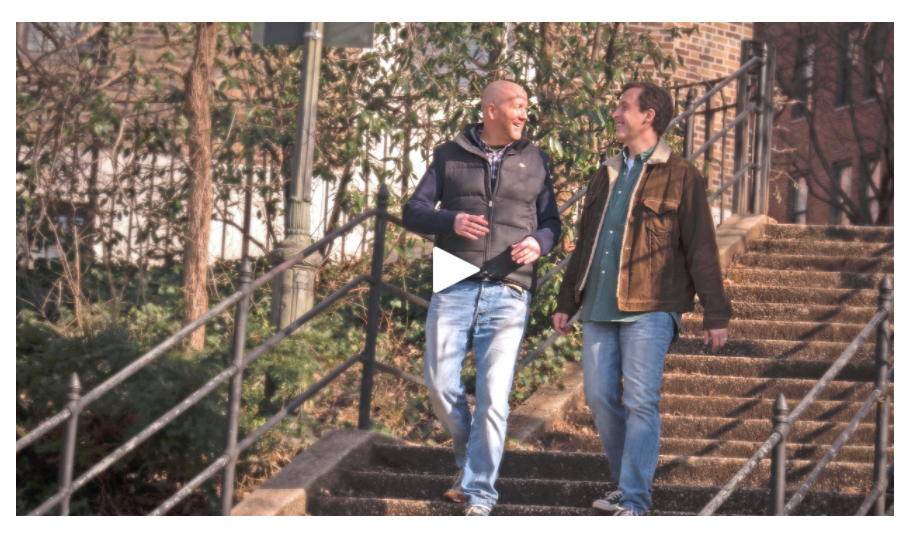 A video message is a personal way of sharing a heart felt expression of who you are. Sometimes seeing someone in action creates a deeper connection and links all the photos and love together. Your video can be whatever you would like it to be! It could be a silly time, a loving message, or you embracing your loving life with your significant other.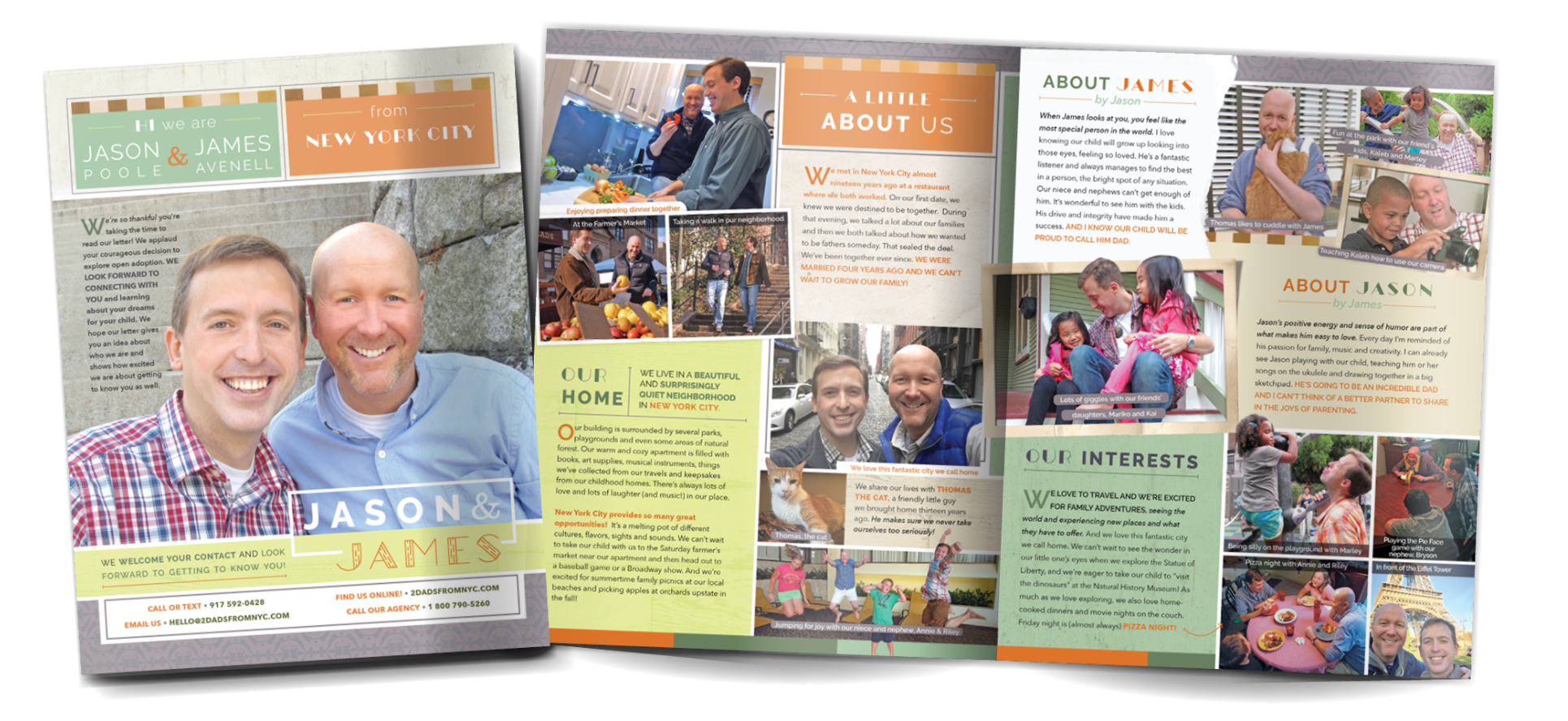 Your first impression photo that you have chosen for your adoption profile booklet, should be the same amazing introduction photo on your Hopefully Parents online page. We will embed your entire profile for potential birth parents considering adoption to click through, which will share your story so they can get to know you better through photos and text.
Once your Hopefully Parents Online Page is created and looks wonderful, share it with your family and friends! Announce your new online page on your social media, through text, or email! Get the word out that you have exciting news and you would like everyone to share your exciting news that you are hopeful parents adopting!
Are you looking for even more tips and info on how to get online and use social media for your adoption outreach?? Well, the Hopefully Parents Adoption Outreach Specialist have created a book, 'The Essential Guide to Adoption Outreach: Using Social Media & Personal Networking to Adopt in Today's World' that will help you at every step of the way of getting online!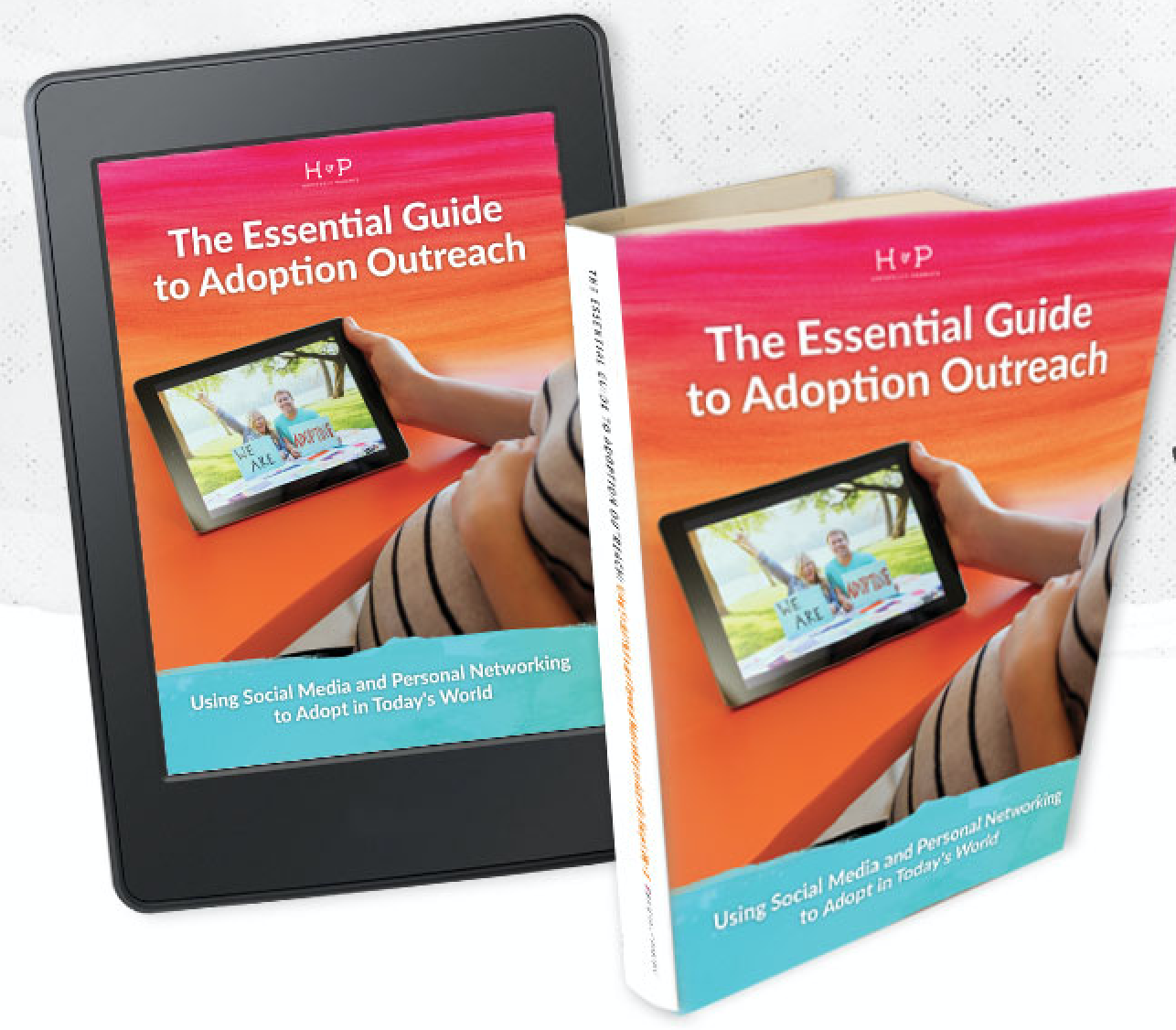 'The Essential Guide to Adoption Outreach:Using Social Media & Personal Networking to Adopt in Today's World'